Mumford High School

What's New Posted on: May 09, 2019 at 8:44 PM
Happy birthday Joel-hope you are doing well. Be sure to stay in touch.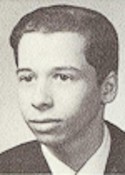 Posted on: Apr 30, 2019 at 4:33 AM
Happy birthday Harriet-I wish you many more healthy and happy years to come. Hard to believe that I have known you since you were maybe 7 or 8 years old. Amazing.